During your first appointment, your doctor will perform a comprehensive exam with x-rays. He will discuss his findings with you and prioritize your treatment. Your treatment plan will then be discussed with you as well as any out of pocket costs. Financial arrangements are available if needed. Your cleaning and recommended treatment may be started on the same visit.
Our goal is to make sure that you feel comfortable and confident in our expertise. We understand that dental visits are not something that one looks forward to. We want to change this and show you that we care.
One of the most important factors in choosing a dental office is knowing that the office team provides high quality dental treatment along with excellent knowledge, expertise and service. This is something we strive to maintain
We accept a wide range of insurance plans. Call our office to check if your insurance is accepted.
White and Silver Fillings
Tooth-colored fillings that are designed to match the color of your teeth are called composites. Composites are "bonded" or adhered in a cavity. This can allow your dentist to make a more conservative repair to your tooth, meaning less tooth structure is removed when the dentist prepares the tooth. This will result in a smaller filling than that of a metal (amalgam) filling.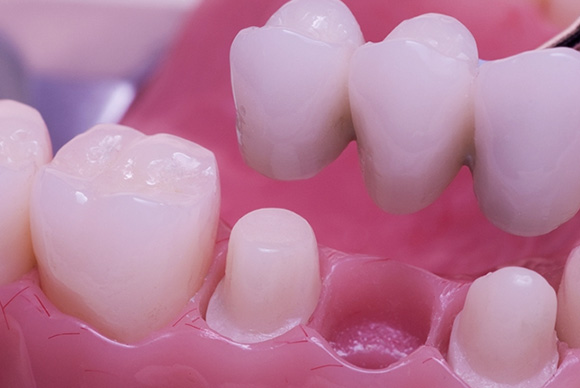 Crowns and Bridges
A crown can help strengthen a tooth when there isn't enough tooth remaining to hold a filling. Crowns can also be used to attach bridges, protect a weak tooth from breaking or restore one that's already broken. A crown is a good way to cover teeth that are discolored or badly shaped. It's also used to cover a dental implant.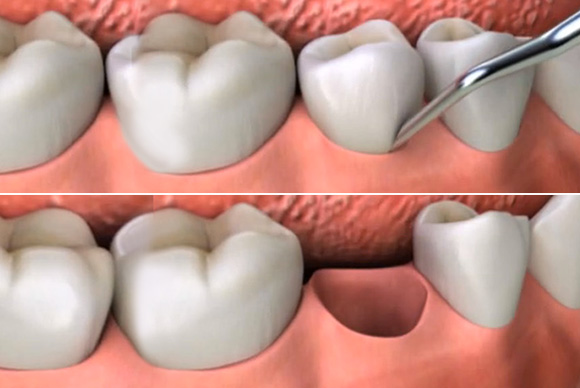 Tooth Extractions
The removal of a tooth is called an extraction, usually due to of severe tooth decay, advanced gum disease, trauma, wisdom teeth are often removed before or after coming in, or if teeth are crowding or blocking other teeth from coming in correctly.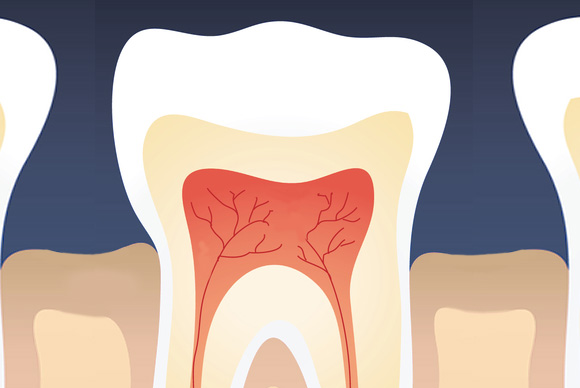 Root Canals (Endodontics)
Causes for a root canal can range from a deep cavity, repeated failed dental procedures, cracked or broken tooth to injury to a tooth. Root canal treatment is necessary when the pulp (soft tissue inside your teeth containing blood vessels, nerves and connective tissue) becomes inflamed or diseased. During root canal treatment, your dentist or endodontist removes the diseased pulp. The pulp chamber and root canal(s) of the tooth are then cleaned and sealed. If the infected pulp is not removed, pain and swelling can result, and your tooth may have to be removed.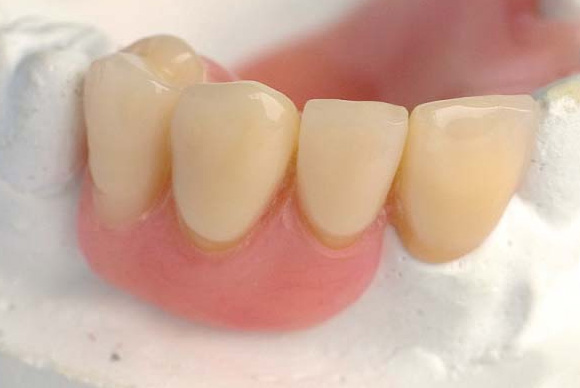 Partial and Full Dentures
Dentures are removable appliances that can replace missing teeth and help restore your smile. If you've lost one or all of your natural teeth, whether from gum disease, tooth decay or injury, replacing missing teeth will benefit your appearance and your health. That's because dentures make it easier to eat and speak better than you could without teeth—things that people often take for granted.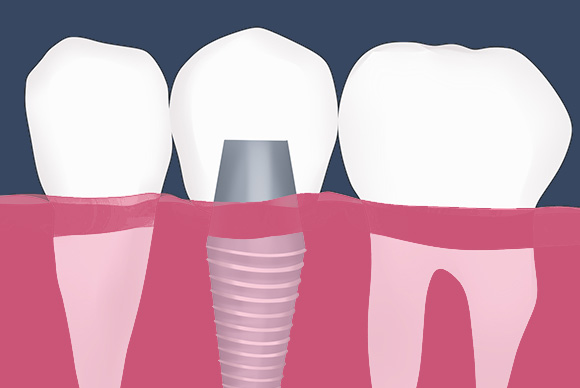 Dental Implants
If you are self-conscious because you have missing teeth, wear dentures that are uncomfortable or don't want to have good tooth structure removed to make a bridge, talk to your dentist to see if dental implants are an option for you. Dental implants are a popular and effective way to replace missing teeth and are designed to blend in with your other teeth. Dental implants are made up of titanium and other materials that are compatible with the human body. They are posts that are surgically placed in the upper or lower jaw, where they function as a sturdy anchor for replacement teeth.

Contact Us
Schedule an appointment today.
San Juan Capistrano (949) 489-1013
Huntington Beach (714) 842-6000
Our team will make sure your visit is as quick and comfortable as possible.
Contact Us